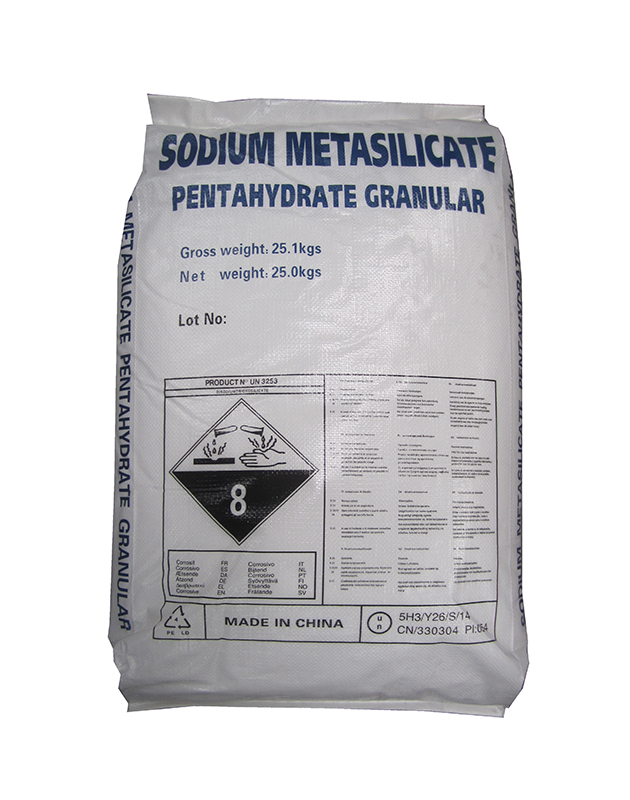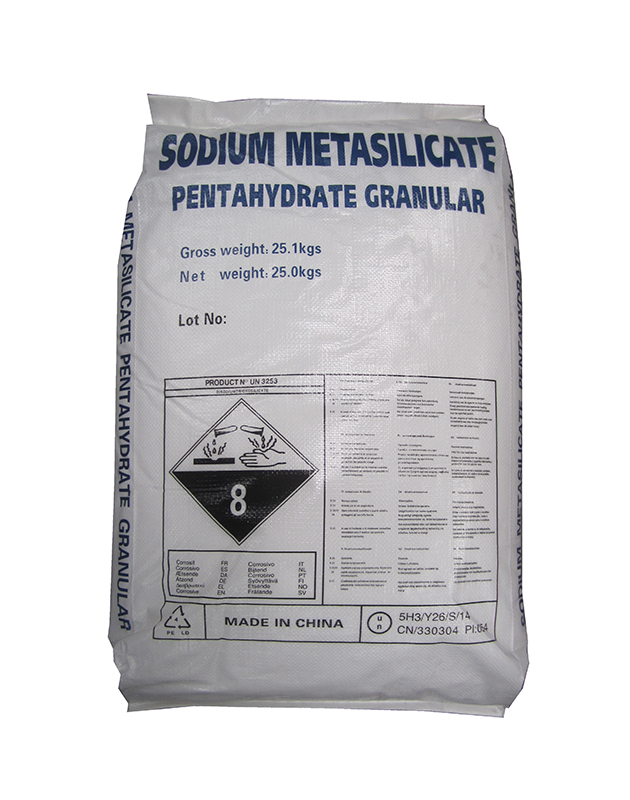 SODIUM METASILICATE PENTAHYDRATE
Class: TEXTILE CHEMICAL
Time:2017-10-26
Click:
TEL:133-7082-9359
Email:info@chemxinyu.com

Sodium Metasilicate Pentahydrate Powder
Certificate of Analysis
Batch number: 201501100231 Production date:20150110
Expire Date: 20170109
Excellent product (HG/T 2568-2008)
Specification index Test Result
Silicon dioxide(SiO2)% 27.8-29.2 28.3
Sodium oxide(Na2O)% 28.3-30.0 28.7
Water insoluble % ≤0.05 0.005
Fe(ppm) % ≤100 50
Whiteness% ≥80 89
Bulk Density 1.05-1.35g/cc 1.18
PH of 1.0% Solution 12-13 12.6
Melting Point 72.2℃ 72.2℃
Particular Size%(20-200mesh)≥90 99

In wash industry:
1. It has the strong capability ofcleaning, widely used for the manufacture of a variety of detergents indetergent industry, so it is the best substitute for STPP, reducingenvironmental pollution.
2. Sodium metasilicate providesanti-corrosion protection to metals(zinc, aluminum,ets) and is used as metalcleaner and metal surface treatment agents.
In the textile industry
Mainly used as printing and dyeingauxiliaries, fabric pre-treatment agent an as detergents in cooking and dyeingcotton yarn.
In the paper&printing industry
It can be used as adhesives, old paperdeinking agent, paper surface treatment agent and printing detergent.
In the ceramic incustry
Used for sludge thinners,it is especiallysuitable for additives used in slip-casting forming and ceramic forming.
In the meatallurgical industry
Used as inhibitors and dispersing agent ofsilicon-containing minerals, smelting furnace dispersants, fast-drying agents,foundry and separating agents.
In construction field
Used for concrete dispersion agent andhardening accelerator, it is also used as coagulation accelerator.